About Praha21 (프라하21):
Praha21 Pensionis located in Pyeongchang where 2018 Winter Olympic Games will be held. Phoenix Park where Snowboard and Freesytle Skiing events are to be held is 7 km from Praha21. Heungjeong Valley, the very popular vacation place is right in front of the Byblos. The Valley has beautiful surrounding landscape and many Koreans visit to enjoy the vacation. Outdoor swimming pool is open during summer season.
Special Feature:
Free Wifi and free parking is available for all guest.
All rooms are non-smoking.
Check-in time is from 15:00 to 22:00 and Check-out time is 11:00 of last day of stay.
How to make a reservation:
Contact us by phone : 033-336-1277 / 010-6266-1277
Address:
94-6, Heungjeonggyegok-gil, Bongpyeong-myeon, Pyeongchang-gun, Gangwon-do, Republic of Korea
Room Amenities:
Flat-screen TV / Air Conditioner
Refrigerator / Microwave Oven
Fully-equipped kitchen / Electric rice-cooker
Electric Kettle / Dehumidifier
Toiletries / Bidet/ Hair Dryer
Nearby Attraction:
Phoenix Park Resort
HeungJeong Valley
Woljeongsa/Odaesan
YongPyeong Resort / Alpensia Resort
Buckwheat Flower Festival (Hyoseok Cultural Festival)
DaeGwanRyeong Yangtte Ranch / PyeongChang Trout Festival
Rooms:
101
Guests per room : 4 persons ~ 15 persons
Room Size & Type : m2 - 1 Ondol Room / 1 Bed Room / 1 Living Room / 1 Kitchen / 1 Bathroom
Room Rate (Regular Season) : KRW 120,000 ~ KRW 160,000
Room Rate (Peak Season) : KRW 240,000 ~ KRW 260,000
102
Guests per room : 4 persons ~ 15 persons
Room Size & Type : m2 - 1 Ondol Room / 1 Bed Room / 1 Living Room / 1 Kitchen /
Room Rate (Regular Season) : KRW 120,000 ~ KRW 160,000
Room Rate (Peak Season) : KRW 240,000 ~ KRW 260,000
201
Guests per room : 2 persons ~ 4 persons
Room Size & Type : m2 - 1 Bed Room / 1 Kitchen / 1 Bathroom
Room Rate (Regular Season) : KRW 70,000 ~ KRW 90,000
Room Rate (Peak Season) : KRW 100,000 ~ KRW 130,000
202
Guests per room : 2 persons ~ 4 persons
Room Size & Type : m2 - 1 Bed Room / 1 Kitchen / 1 Bathroom
Room Rate (Regular Season) : KRW 70,000 ~ KRW 90,000
Room Rate (Peak Season) : KRW 100,000 ~ KRW 130,000
203
Guests per room : 2 persons ~ 5 persons
Room Size & Type : m2 - 1 Ondol Room / 1 Kitchen / 1 Bathroom
Room Rate (Regular Season) : KRW 70,000 ~ KRW 90,000
Room Rate (Peak Season) : KRW 100,000 ~ KRW 130,000
204
Guests per room : 2 persons ~ 4 persons
Room Size & Type : m2 - 1 Bed Room / 1 Kitchen / 1 Bathroom
Room Rate (Regular Season) : KRW 70,000 ~ KRW 90,000
Room Rate (Peak Season) : KRW 100,000 ~ KRW 130,000
205
Guests per room : 2 persons ~ 4 persons
Room Size & Type : m2 - 1 Bed Room / 1 Kitchen / 1 Bathroom
Room Rate (Regular Season) : KRW 70,000 ~ KRW 90,000
Room Rate (Peak Season) : KRW 100,000 ~ KRW 130,000
Boksil
Guests per room : persons
Room Size & Type : m2 - 1 Ondol Room / 1 Bed Room / 1 Living Room / 1 Kitchen / 1 Bathroom
Room Rate (Regular Season) : KRW 120,000 ~ KRW 160,000
Room Rate (Peak Season) : KRW 240,000 ~ KRW 260,000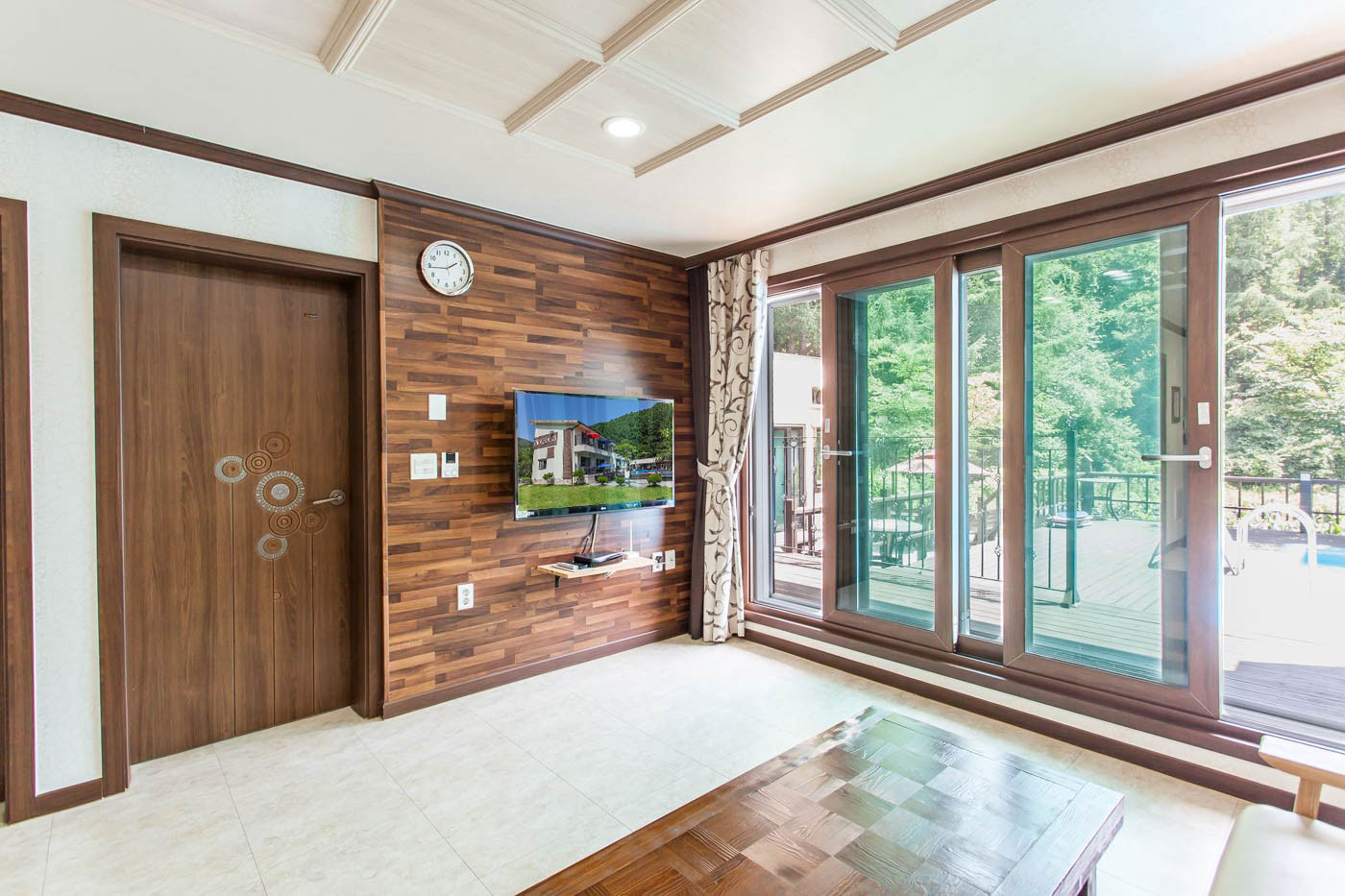 All rights of contents & images ⓐ Praha21 (프라하21)